State, Local and Municipal Law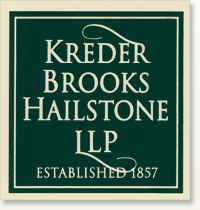 Pennsylvania Municipal Law Attorneys
State and Local Administrative Law
At Kreder Brooks Hailstone LLP in Scranton, Pennsylvania, our attorneys have extensive experience in municipal and administrative law. We provide representation to counties, cities, boroughs, townships, zoning hearing boards, planning commissions, sewage collection and treatment authorities and other municipal authorities throughout Northeastern Pennsylvania.
Our attorneys serve as solicitor and special counsel in all areas of municipal law, including:
zoning, planning, land development, and commercial improvement projects
personnel and employment issues
sewage collection and treatment systems
construction of township improvements, including roads and sewers
assessment and collection for township improvements
financing of municipal projects under the Pennsylvania Unit Debt Act
litigation, including defense of municipal officers against civil rights claims
tax free financing through municipal authorities
A hallmark of Kreder Brooks Hailstone is our commitment to providing every client with excellent legal services. In fact, one municipal client has continued to use our services for more than 75 years. We are proud of that legacy and of the support we provide to our communities through our role as legal counsel in municipal law matters.
The municipal law attorneys at Kreder Brooks Hailstone provide a broad range of legal services to businesses and individuals in Scranton, Wilkes-Barre, Stroudsburg, Honesdale, Milford, Tunkhannock, Carbondale, Hazelton and other communities throughout Northeastern Pennsylvania. If you would like to speak with one of our municipal law attorneys, or if you have any questions about our firm or our services, please contact our office.