Economic Development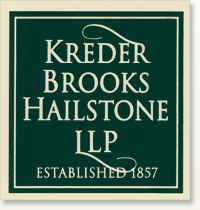 Pennsylvania Economic Development Lawyers

Northeastern Pennsylvania has, in recent years, experienced substantial industrial and economic development. Attorneys at Kreder Brooks Hailstone LLP are leaders in facilitating this growth, providing developers, businesses, lenders and borrowers with a full range of legal services. We also have extensive experience handling various matters for local and regional economic and industrial development authorities, including Scranton Lackawanna Industrial Building Company (the industrial development arm of the Greater Scranton Chamber of Commerce), the City of Scranton Office of Economic and Community Development, the Luzerne County Office of Economic Development, and the City of Hazleton Redevelopment Authority. Our attorneys also serve on a variety of economic development boards and community revitalization groups.
The attorneys at Kreder Brooks Hailstone are prepared to handle all aspects of an economic development project, including:
organizational matters
real estate acquisition and leasing
zoning, planning, and land development
eminent domain
private and public sector financing, grants, and guarantees, including those involving the Pennsylvania Industrial Development Authority, the Pennsylvania Commonwealth Financing Authority "Business In Our Sites" Program, and the Small Business Administration
taxation and tax reduction strategies
development of abandoned industrial "Brownfield" sites and minelands
litigation and appeals
The economic development attorneys at Kreder Brooks Hailstone provide a broad range of legal services to businesses and individuals in Scranton, Wilkes-Barre, Stroudsburg, Honesdale, Milford, Tunkhannock, Carbondale, Hazelton and other communities throughout Northeastern Pennsylvania. If you would like to discuss an economic development project with one of our attorneys, or if you have any questions about our firm or our services, please contact our office.