Oil and Gas Leasing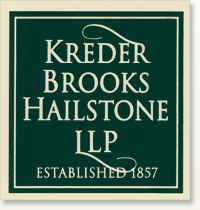 Scranton Oil and Gas Leasing Attorney
If you own land on top of the Marcellus Shale or other natural gas deposit, how can you be assured that your interests are protected in gas and utility leasing matters? It is important to work with a lawyer who understands the unique legal concerns of Marcellus Shale landowners.
The Scranton law firm of Kreder Brooks Hailstone LLP represents land owners in gas and utility leasing matters. As deep shale drilling becomes more prevalent in Pennsylvania, it is important for land owners to ensure that their property and financial interests are protected when their land is being utilized. Our firm represents land owners in these areas:
Oil and gas lease negotiations
Royalties
Real estate matters
Estate planning for land owners
We understand the Marcellus Shale drilling industry and the impact it has on land owners in Northeastern Pennsylvania. As a land owner, you may not be aware of the steps you should be taking to protect your financial interests and property rights. If you are considering signing an oil and gas lease, talk to a Scranton gas and utility leasing lawyer from our firm.
We are proud to represent land owners in all types of transactional matters involved in gas and utility leasing. If your property sits atop the Marcellus Shale or another natural gas deposit, and you need legal assistance with a gas lease review, contact our law firm to talk to a Milford lease review lawyer. We represent clients in Scranton, Wilkes-Barre, Stroudsburg, Honesdale, Milford, Tunkhannock, Carbondale, Hazelton and other communities throughout Northeastern Pennsylvania.